Not being part of any franchise or big organisation means we can give Sussex people the oven cleaning service they want without needing to adhere to any head office targets or ways of doing things. This means we can take on any type or size of domestic oven and take the time needed to clean it to the best possible standard. 
We found that Sussex oven-owners don't like harsh chemicals in their ovens or kitchens so we only use bio-chemicals and we always leave kitchens exactly as we found them (apart from the newly sparkling clean oven, of course).
Our Brighton based family-run team are all experienced and highly trained oven cleaners. We're friendly and professional so clean your oven to an exceptional standard with no mess or fuss. Just let us in and you can get on with your day knowing your oven is in good hands. Between us, we have cleaned every type of domestic oven in flats, bungalows, semi-detached houses, holiday homes, caravans, large houses, student accommodation and just about every other type of accommodation you can think of.
Feel free to speak to us with any oven cleaning questions.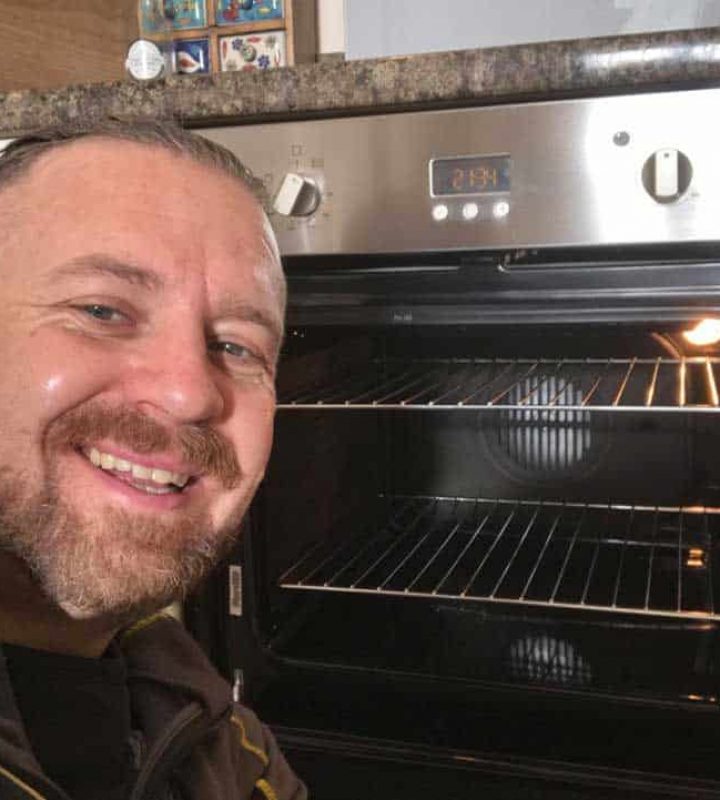 Oven, Electric & gas, Extractor Fans
Over 30 5-star Google Reviews
from Brighton & Sussex

Tom Blake
Colin came to clean our oven a few days ago. We had previously tried to clean it ourselves using various methods but nothing worked. Then I heard about OCC so thought we'd give it a shot. We're now shocked at how clean the oven is. It's like brand new...
Read More.

Izzy Pinckston
Great service. Very friendly, on time and efficient. Oven was spotless and extra parts not included in price were dealt with which was generous :).

Vivien Eliades
Wow! Brilliant service. Arrived early (texted first) and left my mother-in-law's oven and hob gleaming. Very competitively priced and included a new light bulb in the oven. Polite, friendly, tidy, excellent.
Tim Irvine
Exceptional. Our oven was left in a pretty sorry state by the folks we bought our house from a few months back, and Colin has done an outstanding job restoring it to something we feel much happier using for cooking!
Read More.
Margarida Espirito Santo
Colin did an absolutely brilliant work! The oven and hob were left as clean as if they had just arrived from the store (or maybe even cleaner)! On top of it, he arrived on time and was extremely nice.
Read More.

Lisa Seymour
Colin from OCC, is polite, courteous, and a demon of a oven cleaner. Can't recommend him enough. My oven is like brand new, and not a spec of dirty oven water anywhere. Thank you.
Need something specific? Let's discuss your query in brief